Join Carp and Donate to Hospice!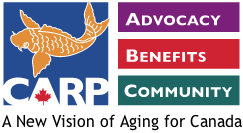 CARP is a national, non-partisan, non-profit organization committed to a 'New Vision of Aging for Canada' promoting social change that will bring financial security, equitable access to health care and freedom from discrimination. Their mandate is to promote and protect the interests, rights and quality of life for Canadians as we age.
For every 1 year combo membership purchased ($34.95), CARP will donate $10.00 to Peace Arch Hospice Society and for every 3 year combo membership purchased ($84.95) CARP will donate $25.00 to Hospice!
Click below to download and print the information and membership application!
Canadian Hospice Palliative Care Association's Fact Sheet
Click the button below to download the April 2010 CHPCA Fact Sheet on Hospice Palliative Care in Canada.
Peace Arch Hospice Society
Peace Arch Hospice Society Thrift Store
Unit 2A - 15562 24th Avenue Surrey, BC V4A 2J5 Tel: 604-538-7600
Email: thriftstore@pahospicesociety.org
Store Hours
Mon. – Fri.
10am – 5pm
Saturday
10am – 4pm
Closed Sundays & Statutory Holidays