Amanda McNally

Executive Director
Amanda McNally accepted the position of Executive Director for the Peace Arch Hospice Society in October 2020. She comes with many years of experience in the not-for-profit sector as she joined the Hospice Society after working at the Canadian Cancer Society (CCS) for ten years. Over her time at CCS, Amanda has worked in a variety of portfolios including peer support, program management and annual giving. She is excited to join the Hospice Society and work with the dedicated members of the staff, as she has a true passion for supporting the community in which she lives. On a personal note, Amanda is married, lives in the South Surrey/Ocean Park area, and is a proud mom to Jacob and Penelope.
Trevor Josephson
Clinical Counsellor, MC, RCC

Manager of Clinical Services
Trevor is a Registered Clinical Counsellor with an Advanced Diploma in Art Therapy. His belief in the healing power of an individual's personal imagination and creative spirit is affirmed daily through the work he does with children, youth and adults. Since 2012 he has been honoured to support individuals as they explore and express their innate potential for healing and growth in the caring and nurturing environment provided by the Hospice Society. Trevor's familiarity with Hospice work emerges from his mother who has volunteered with Hospice for 29 years in the community where he grew up. On weekends and evenings, he can be found happily benefiting from the experience of Play Therapy with his wife and young children.
Kristy MacKinnon

Coordinator of Volunteers
Kristy joined Peace Arch Hospice Society on February 28th, 2022.  She has extensive experience in many fields including Sales, Construction Management, Repairs & Maintenance as well as working at a local High School in Reception. The knowledge and experience that she has gained over the years has made this position the perfect fit for her.  Kristy is very grateful to be part of this amazing community of like-minded, passionate people who give back to our community.  On a personal side, Kristy and her husband Merv live in South Surrey and enjoy hiking, boating, golf, and yoga. They love spending time with family and friends, including their three adult children, Hayden, Josh, and Keaton.

Eliezer Moreno, MSW, RSW

Counsellor
Eliezer (pronounced Ella-zar) is delighted to join the Peace Arch Hospice Society staff. He began working in palliative care as a Care Aide and later volunteered as a grief group facilitator while pursuing his Master's degree in Social Work in the Okanagan. His most recent experience has been with the Palliative Care Consult Team at Fraser Health. In his spare time he enjoys being with his partner Dorothy and two young children, catching rays on the beach, belting out karaoke, making homemade ice cream, and hunting for thrift shop treasures.
Amanda Myring

Clinical Counsellor, MEd, RCC
Amanda is a Registered Clinical Counsellor with extensive experience working with children and youth.  Previously she was an elementary school teacher for fourteen years.  Amanda enjoys learning from, and working alongside, the staff, volunteers and members of the community at Peace Arch Hospice Society.  In her spare time, she enjoys camping, biking, watching and playing sports, reading and spending time with her husband and two children.
Teagan Chambers

Counsellor
Teagan is a practicum student who is completing her clinical internship at the Peace Arch Hospice Society. Teagan has        extensive experience supporting children, youth and families both in community and in-patient settings. She is currently working within Fraser Health, where she connects with teens transitioning out of psychiatric care. Teagan believes that each client is valued and focuses on creating a safe and warm therapeutic space. In her spare time, Teagan enjoys cooking, surfing, hiking and getting fish and chips with her husband at White Rock pier.

Emiko Angus

Communications and Fund Development Coordinator

Theresa Robson

Administrative Assistant

Jan Stadnyk

Director of Administration

William Xie, CPA, CGA

Finance Administrator

Lindsay Barck

Thrift Store Supervisor

     Tracey McCormack       
Thrift Store Assistant Manager

Joan Hunter

Thrift Store Supervisor

Cindy Rhodes

Thrift Store Supervisor

Alannah Klassen

Thrift Store Manager

Lynne Hutton

Thrift Store Supervisor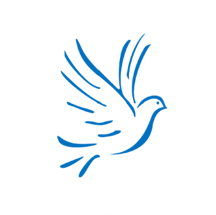 Title

Address

Description

Peace Arch Hospice Society

15435 16a Ave, Surrey, BC V4A 1T2, Canada

Supportive Care Centre
15435 16a Ave Surrey, BC V4A 1T2
Tel. 604-531-7484  Open Monday through Friday 9am - 4pm
Email: contactus@pahospicesociety.org

Peace Arch Hospice Society Thrift Store

15562 24 Ave #2a, Surrey, BC V4A 2J5, Canada

15562 24th Avenue Surrey, BC V4A 2J5
Tel: 604-538-7600
Email: thriftstore@pahospicesociety.org

Store Hours
Mon. – Sat.
10am – 4pm
Closed Sundays & Statutory Holidays