Living with Advanced Illness
When Daily Life Becomes a Struggle
If you or someone you love is faced with a terminal diagnosis or advanced illness, turning to hospice services for help is one of the best choices you can make. Experiencing significant and unexpected changes in physical and emotional health are to be expected. For caregivers, seeing a family member or friend cope with the onset of debilitating health conditions and uncertainty about the future presents many challenges.
When daily life becomes a struggle, hospice staff and volunteers are there to offer a special kind of caring when families need it most. Hospice programs and services do not focus on finding cures. They are designed to provide quality of life and comfort to those facing death, and emotional support to caregivers.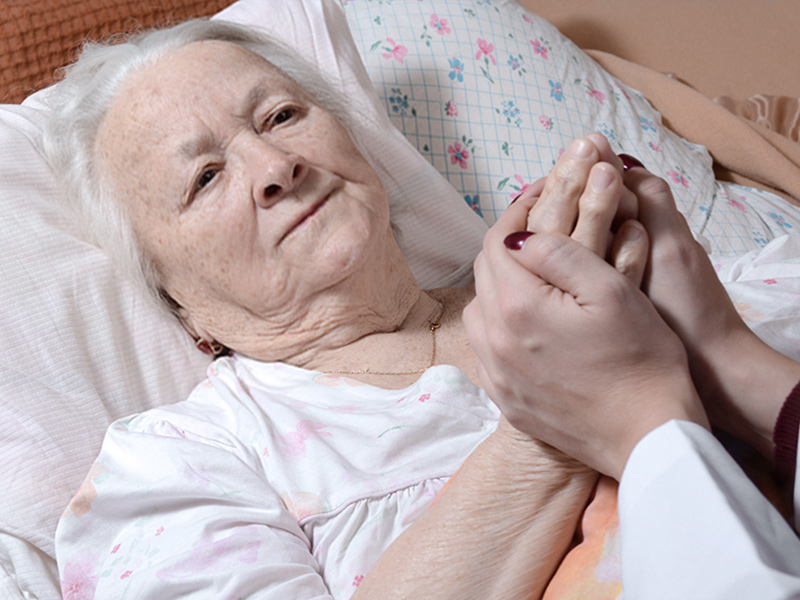 Individuals with advanced illness may hurt physically, emotionally and spiritually. They may also fear not recovering, losing independence, becoming a burden, or being abandoned by family, friends and professional caregivers. Grieving is also very common and can take many forms, such as grieving the loss of health, the loss of roles in the family, work or community, and the loss of future plans.
How to Provide Caregiver Support
Many of us find ourselves in the role of caregiver with very little experience or preparation. Knowing what your loved one needs to be calm, relaxed and comfortable are most important:
Actively listen and support the expression of thoughts and feelings (understand each person's response is unique)
If possible, offer practical support – shopping, or meal preparation, etc., or seek out others that can offer such support
Remember, it is alright to ask for help and take time for yourself
Understanding the Needs of those Living with Advanced Illness
Time to reflect and adjust to changes
A greater need for balance, rest and activity
Encouragement to focus on ordinary activities and/or to feel "normal"
Looking to others to understand the limits that illness causes
Seeking someone to listen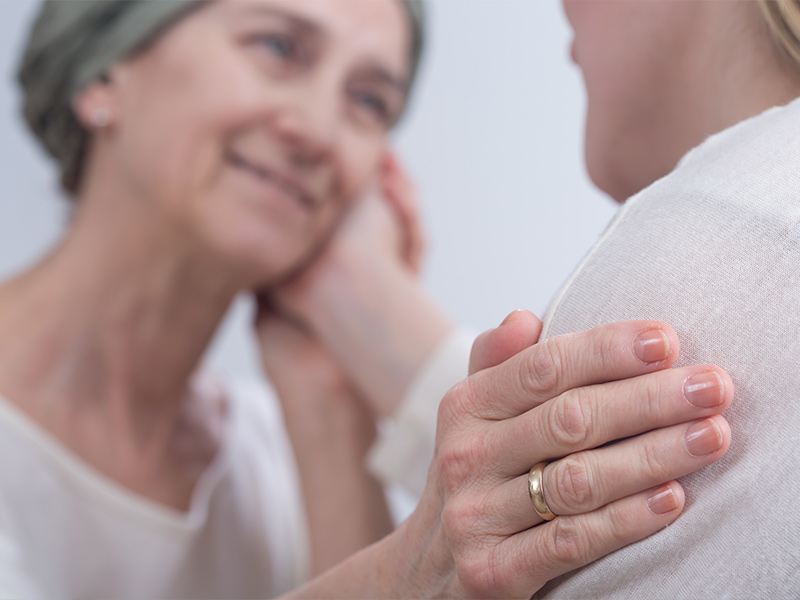 Hospice Society Services for those with Advanced Illness and their Families
Professional counselling for individuals and their families
Relaxation sessions to manage stress and increase comfort
Vigil support for those near life's end who do not wish to be alone
Information or referral to other community services
A lending library of books and videos
Specially trained Hospice Society volunteers who may visit or offer respite
Title

Address

Description

Peace Arch Hospice Society

15435 16a Ave, Surrey, BC V4A 1T2, Canada

Supportive Care Centre
15435 16a Ave Surrey, BC V4A 1T2
Tel. 604-531-7484  Open Monday through Friday 9am - 4pm
Email: contactus@pahospicesociety.org

Peace Arch Hospice Society Thrift Store

15562 24 Ave #2a, Surrey, BC V4A 2J5, Canada

15562 24th Avenue Surrey, BC V4A 2J5
Tel: 604-538-7600
Email: thriftstore@pahospicesociety.org

Store Hours
Mon. – Sat.
10am – 4pm
Closed Sundays & Statutory Holidays