Peace, Dignity and Acceptance
A caring and trusted group of volunteers make themselves available to sit at the bedside of someone who is within the last 72 hours of life. If possible, vigil support is provided 24 hours a day so that no one is alone. Volunteers may also offer to stay with the family if they feel a need for support. We ensure that each person is cared for by compassionate, non-judgmental, knowledgeable people who will listen quietly and provide as much comfort as possible.
For many, being in the presence of someone who is near death is very difficult. We believe that the best help family members and friends can provide at this time is to be accepting of death, and allow their loved one to pass peacefully.
If you wish for more information on vigil support, please contact the Peace Arch Hospice Society at: 604-531-7484 or email us.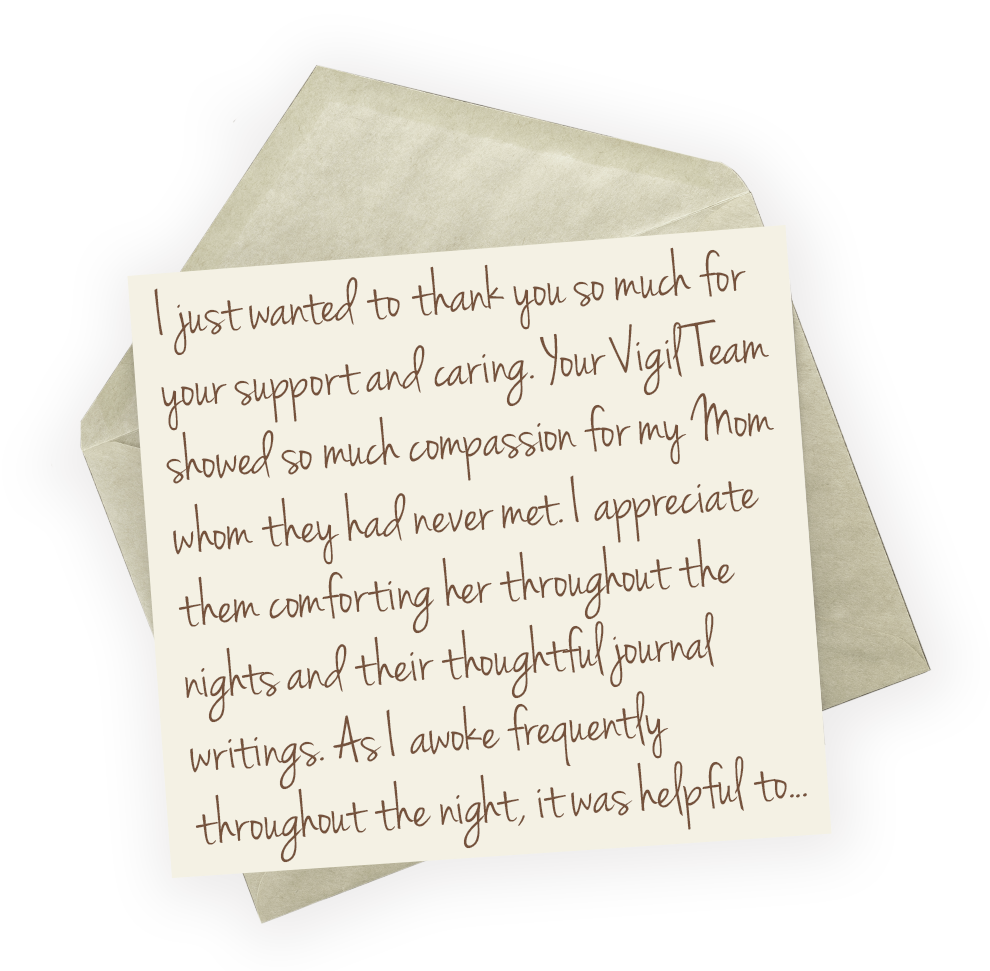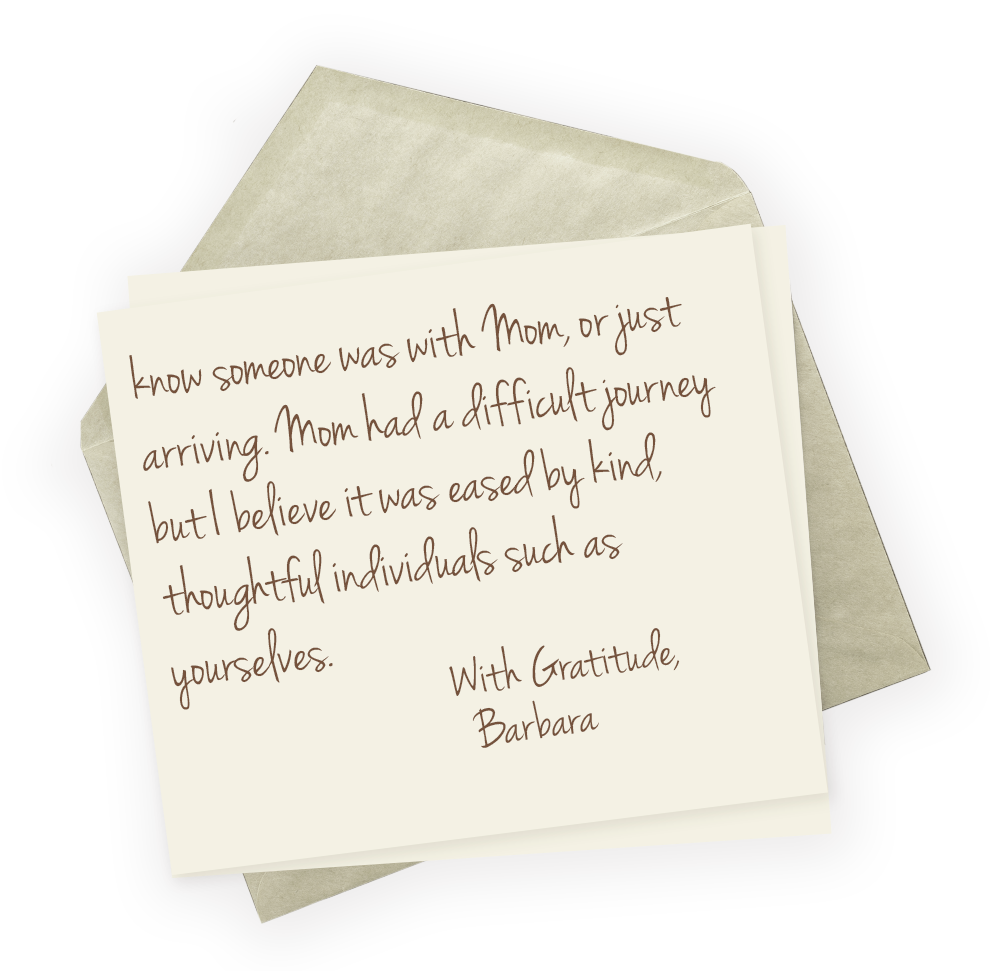 A person with advanced illness may hurt physically, emotionally and spiritually. Our Hospice Society provides much-needed support and resources to caregivers, individuals and their families, including professional counseling, vigil services, and relaxation therapy. Read more
How we feel physically can be influenced by our mind. Hospice Society trained volunteers are knowledgeable in relaxation techniques and the effects of emotional stress due to advanced illness and grief. Experience our safe, caring and open atmosphere. Read more
This is a time for individuals and caregivers to give acceptance, support and comfort. Though there are commons signs and symptoms marking the end of one's life, each person's experience is unique. Our Hospice Society is here to help with practical advice and comfort concerns. Read more
No one should ever feel alone dealing with loss, uncertainty, life changes or complex decisions associated with an advanced illness. Our Hospice Society offers a safe place to express emotions. Our registered clinical counsellors and trained volunteers are here for you. Read more