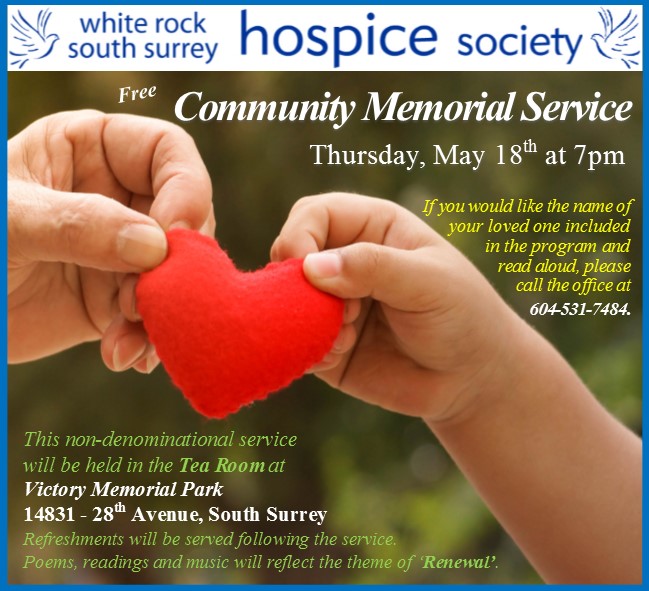 Join us on Thursday, May 18th for our free, non-denominational Memorial Service in the Tea Room at the beautiful surroundings of Victory Memorial Park.
Readings, music and your loved one's name read aloud are all part of our remembrance to those who have passed.
Call our office to have your loved ones name added to the program.