Hike for Hospice Pledge Form
Pledge a Friend or Family Member
Did you know there are many ways to show your support? Pledge a friend, family member, or a team of hikers!
Help Make Palliative Care More Accessible
Did you know that 80% of Canadians say they want quality hospice palliative care at the end of their life, yet less than 15% have access to it? Your fundraising dollars will go towards providing physical and emotional care to the terminally ill and ongoing bereavement support after the death of a loved one.
Your support means so much. Through your generosity, our dedicated staff and volunteers can continue to develop, deliver and share our important Hospice Society programs and services with the community.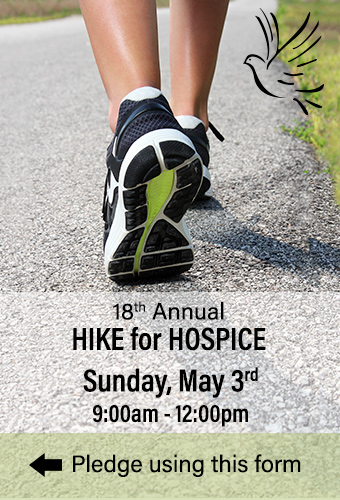 Alternately, you may also use the following printable brochure, registration and pledge form:
Looking for the registration page?